3DXChat, an online multiplayer 3D dating game, community & virtual world, is one of the must prominent adult worlds available today. First created in 2012 by SexGameDevil, the developer describes it as a "Multiplayer Online 3D Dating Game, Community & Virtual World".
Read on to discover my full review of 3DXChat!
3DXChat – first impressions
You never get a second chance to make a good first impression – it's as true about a game as it is about anything else. My first steps into 3DXChat proved interesting enough to push on to see what else the game has to offer.
First off, the setting. In this online world, you can also choose from several kinds of places to meet other player's avatars. These range from beaches and luxury yachts to nightclubs and bars. I played the game at the highest graphical settings, and the avatars as well as the environment were pleasantly rendered and attractive to look at. I was also positively surprised by the water effects, which tend to be lacking in this kind of virtual world.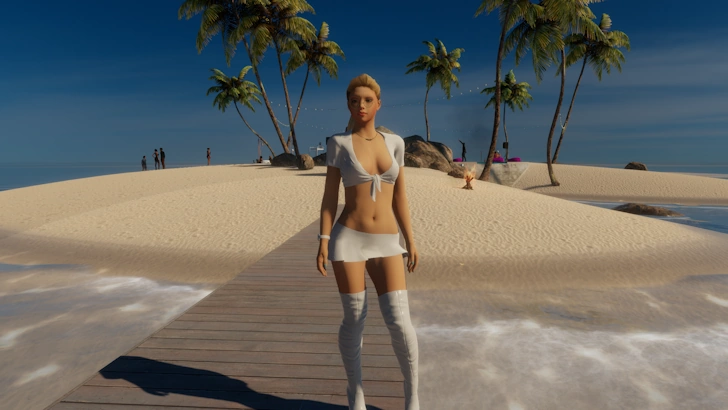 Creating an avatar
Compared to other virtual worlds, the 3DXChat avatars actually look quite good. The monthly subscription seems to include all possible options for clothing, hair, body shapes and accessories right off the bat, so no further in-game purchases or grinding for unlockables later on.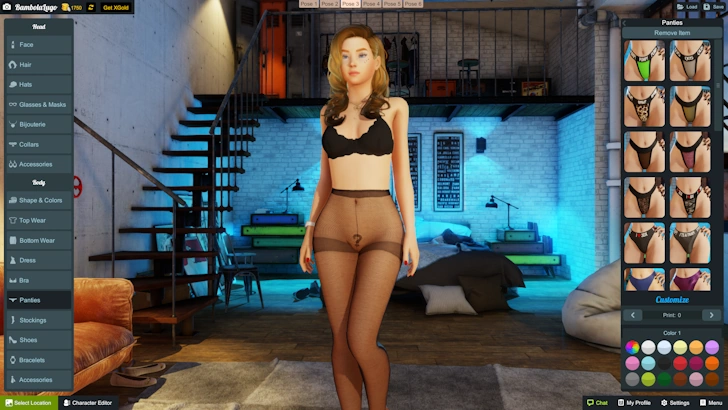 You can find a lot more information on avatar creation here: https://www.3dxchatgame.com/.
So, how do you play this?
After soon as you've created your avatar, it's best to spend some time updating your profile. A well fleshed-out profile is more likely to attract attention from other players. You don't want to be making the first move all the time, after all!
Now, you're ready to take your first exploratory steps into the world. The goal is to socialize with other people's avatars. This can be done publicly, or with private messages. You can also simply send someone a request to add them as a sexual partner.
To play, you need an active subscription. This is payable on a monthly basis and can be cancelled at any time.
If you're interesting in signing up, you can do so here.
Virtual reality integration
3DXChat is fully compatible with Oculus Rift, so you can use a VR headset to play the game. It also supports interactive sex toys, including the Vstroker Fleshlight and all Lovense's interactive sex toys.
International appeal
3DxChat has a very international user base, you can meet people from practically any country. There are also several sites where you can find information about the game in foreign languages.
If you're interestes, head over to:
Pros and cons
Pros
• The graphics are amazing for the genre
• Communication with other players is smooth, in groups as well as one-on-one
• VR and sex toy compatibility
Cons
• No free version, subscription-based
• Only for Windows PCs
Would you like to try?
If you want to try your hand at 3DXChat, you can find the game here.

Useful resources
Here's a number of useful resources if you want to get into 3DXChat:
For some help on downloading and installation, head over to the 3DXChat download page.
Read the FAQ at the 3DXChat support page: https://3dxchat.com/support/
Ask any question in the official forum: https://3dxforum.com