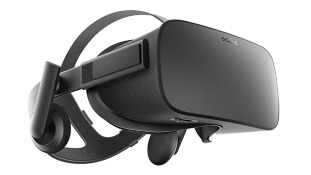 In this new age of Virtual Reality, 3D sex games and adult virtual worlds are taking on a whole new dimension.
Looking for an adult VR experience? This page lists all VR compatible virtual reality games for adults reviewed by naughtyworlds.com, for easy reference.
---
Red Light Center
While the original virtual world is not VR-compatible, the new Red Light Center 2 game currently boasts several Virtual Reality applications such as a VR stripclub and VR movie theathre.
The developer Utherverse has stated more VR applications will follow in-game, eventually culminating in a full VR version of the virtual world.
Read our Red Light Center review for more information!
---
3D Sexvilla 2
3D Sexvilla offers the possibility to view all recorded in-game videos in VR.
While the game itself and the creation of the scenes is still done in 3D, the possibility to make a recording of the action – essentially, creating your own 3D adult videos – always existed in-game.
Now, players can view their recordings – or recordings other players have shared – in 360° using a VR headset.
Read our 3D Sexvilla 2 review for more information!
---