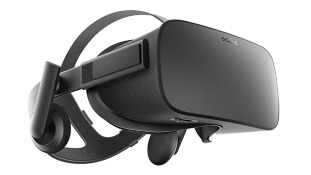 In this new age of Virtual Reality, 3D sex games and adult virtual worlds are taking on a whole new dimension.
Looking for an adult VR experience? This page lists all VR compatible virtual reality games for adults reviewed by naughtyworlds.com, for easy reference.
---
Red Light Center
While the original virtual world is not VR-compatible, the new Red Light Center 2 game currently boasts several Virtual Reality applications such as a VR stripclub and VR movie theathre.
The developer Utherverse has stated more VR applications will follow in-game, eventually culminating in a full VR version of the virtual world.
Read our Red Light Center review for more information or visit this website with loads of useful info on RLC: https://www.redlightscenter.com/
---
3D Sexvilla 2
3D Sexvilla offers the possibility to view all recorded in-game videos in VR.
While the game itself and the creation of the scenes is still done in 3D, the possibility to make a recording of the action – essentially, creating your own 3D adult videos – always existed in-game.
Now, players can view their recordings – or recordings other players have shared – in 360° using a VR headset.
Read our 3D Sexvilla 2 review for more information!
---
3DXChat
3DXChat is another adult online game with full VR and Fleshlight support. For more information including a full review, check out this website: https://www.3dxchatgame.com/. Or you can always read our own full review here: https://www.naughtyworlds.com/3dxchat-review/.
---
Life Selector
We're adding this one just in case wishful thinking counts for something! Sorry to disappoint, but Life Selector doesn't feature a VR mode (yet). But the concept is so awesome and the cast so amazing, we really support the development of VR support for this game!
Here's hoping it comes our way some day soon! In the meantime, you can read our full review here: https://www.naughtyworlds.com/life-selector-game/ or visit the official website on https://www.lifeselectorgame.com/.
---